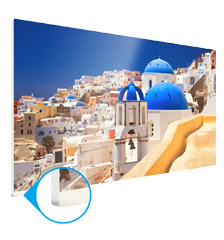 Forex print - 20×20 cm (direct print)
19,99 ¤
... Forex Print - perfect for any wall ...
Your photo is printed on a light rigid foam board (forex) with our direct UV express printing. The lack of reflection and mat print gives your image that special touch.

Please mind to order a suitable wall mounting system with your product.