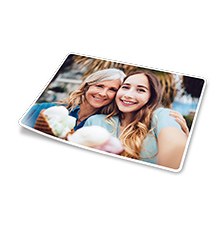 Photo place mat
10,99 ¤
(VAT included,
P&P
excluded)
Like magic, this individually designed placemat will put a smile upon the faces of your guests. Your most beautiful picture looks great because of the brilliant colours. The scratch-proof surface is easy to clean.
For a perfect ambience you can also design individual
coasters
with your own photo!